Hi everyone and welcome back!
It has felt like I haven't been posting for a week and a half, but I scheduled the 10 previous posts 10 days ago, so this is my first time "live" blogging in almost 2 weeks!
Anyways, this month was a good month for me. I only read for the first 2 weeks of March and yesterday, but then kind of took a reading break to really focus on school work!
This month, I read 5 books, which I am quite happy about!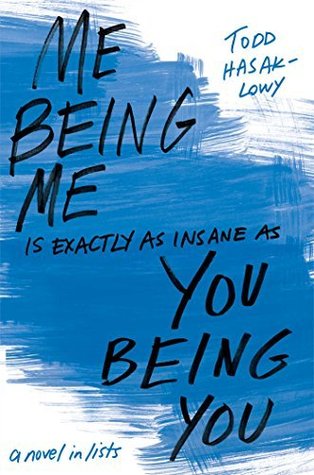 I started off the month by finishing Me Being Me Is Exactly As Insane As You Being You by Todd Hasak-Lowy! I don't want to give my thoughts away, as my review will be up in a few days!
Next, I read Hit by Delilah S. Dawson! Again, my review will be up soon, so I don't want to give away any of my thoughts!
Then, I read Sea Change by Diane Tullson, which I really liked and gave 4/5 stars! See my review here: https://readingreadingalldaylong.wordpress.com/2015/03/27/sea-change-by-diane-tullson/
I then read Hopes and Dreams by Steve Dougherty, for a project I'm doing Barack Obama on. I have gotten a lot of questions as to why I chose President Obama for my project when I am Canadian, but I thought that he would be an interesting choice.
---
March 2014 Wrap Up: https://readingreadingalldaylong.wordpress.com/2014/03/31/march-reads-and-april-t-b-r-s/
---
Overall, I had a good reading month and am currently 7 books ahead of my 50 book Goodreads reading goal!
Let me know how March was reading wise for you in the comments below!
Good Night Book Lions!